2019 Spring Specials Copy
Hooked
$20.19 1/2 dozen Oysters
Cocktail for two $20.19
$20.19 off every $100 spent (pre-tax)
20.19% off of whole fish
$20.19 sushi hook up: Daily ceviche, 6 piece roll, 2 pc nigiri or 2pc sashimi
$20.19 Colorado striped bass fillet with chefs choice seasonal side dish
The George
The George: All Entrees including King Crab and Surf & Turf are $20.19
Bottle of Prosecco & Small Bowl of Marinated Olives for $20.19
Sebastian Hotel
Choice of 3 Small Plates and Tapas for $20.19
Sweet Basil:
1/2 dozen oysters and a glass of sparkling wine or rose, available all day for $20.19.
Tavern on the Square:
4 course tasting menu with choice of three entrees. Call for Entree details
Revolution:
Daily Dinners – all dinners $20.19 (prime rib +$8) Dinners include naan and tortilla bread service. Choice of cup soup or side Garden or Brutus salad and Chef's daily dessert.
Cheese and charcuterie plate $20.19
Cocktail for two $20.19

Vail / Beaver Creek Chophouse
Lunch for Two $20.19 2 Hamburger/ 2Fries Three Course Dinner $20.19 Choice of Prime NY or Halibut

Mirabelle
Parmesan Risotto
With Asparagus Tips and Garlic Shrimp
Mountain Standard
Pimento Cheese and 2 draft beers, available all day for $20.19.
Avalanche Pub @ Marriott
Signature Elk burger with a Breckenridge Bumps and Jumps Session IPA
Montauk
20.19% OFF Entire Check and
Half dozen east coast oysters and glass of Henriot Champagne, $20.19!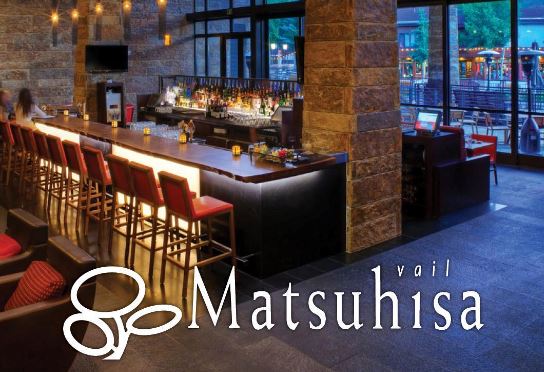 Matsuhisa:
3 compartment bento box with Tuna sashimi salad, rock shrimp creamy spicy, 2 piece nigiri and 2 piece cut roll (chefs choice) with a miso soup.
Any 2 Crepes and Bottle of House Wine
for $20.19
Splendido: Idaho Red Trout
haricot vert, almond, sorrel, spinach, beurre noisette
Two Arrows
2 Breakfast Bowls; Arugula, Greens , Soup Vied Egg with 2 Coffees
Terra Bistro
Buy any Entrée and get 1 Entrée for $20.19
Any 2 Starters for $20.19 w/ entree purchase
Any 2 Wines by Glass for $20.19 w/ entree purchase
Dusty Boot
6 draft beer punch card with no expiration and a $20.19 special menu with 3 entree options and an appetizer option.
Annapurna
Any entrée with any Naan (bread) for $20.19

Gessner at Hotel Talisa
$20.19 off all wine bottles and buy 2 get 1 free entree
La Bottega:
From 11a-3p two courses from a prix fixe Lunch Menu for $20.19. All Dinner Entrees from 5p-9p will be $20.19
Moe's BBQ
Double Wide Family Pack – feed 3-4 ppl includes
one pound of meat (pork, chicken or turkey)
two pint size sides, choice of bread (quantity 4, buns / cornbread)
Ritz Carlton Buffalos
Mountain Double Patty Burger, Cast Iron Nachos, and Crispy Chicken Sandwich
Vail